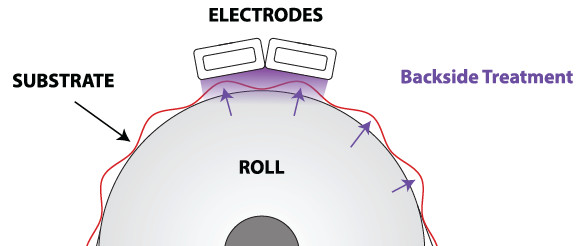 Web-handling best practices for corona treating on R2R-converting lines: Why the web path matters
Did you know that poor web handling creates trouble for corona surface-treatment operations? It often is the hidden root cause of suspected treatment issues and can lead to significant downtime. As converters run higher line speeds with thinner films, greater attention is required to guarantee proper web handling. In addition to inconsistent and/ or backside treatment, improper web handling can cause film scratching, film stretching and generate static issues throughout the line. The good news is you can avoid these problems by properly defining application specifications so your corona-treater supplier and OEM can employ the optimal web-handling techniques needed to ensure trouble-free treatment. This article will explore when to employ various web-handling tactics, including web-path optimization, idler rolls, nip rolls, ground-roll coatings, drives and static-elimination equipment.
Click the link below to download the full article.
---