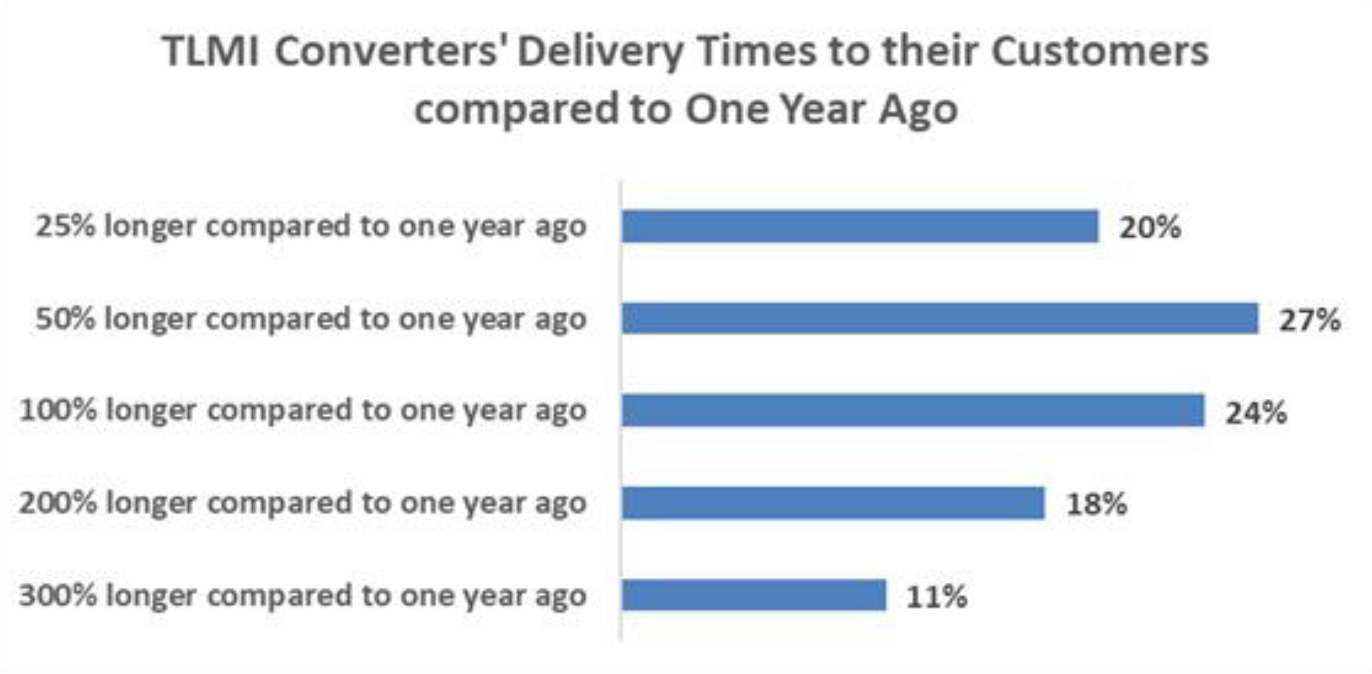 TLMI addresses supply chain crisis via communication, education, market research resources
Across the greater printed-packaging industry, conditions such as demand surges, force majeure, raw-materials shortages and allocations have had a profound impact on the ways that printed-packaging converters carry out their day-to-day business. However, perhaps the segment that has felt these forces most acutely is the label industry. Given the multitude of components that fundamentally make up all pressure-sensitive constructions, label converters' delivery times of goods to their own customers is dependent entirely upon the availability of liner, adhesives, varnishes, face stocks, laminates, inks and plates.
Click the link below to download the full article.
---