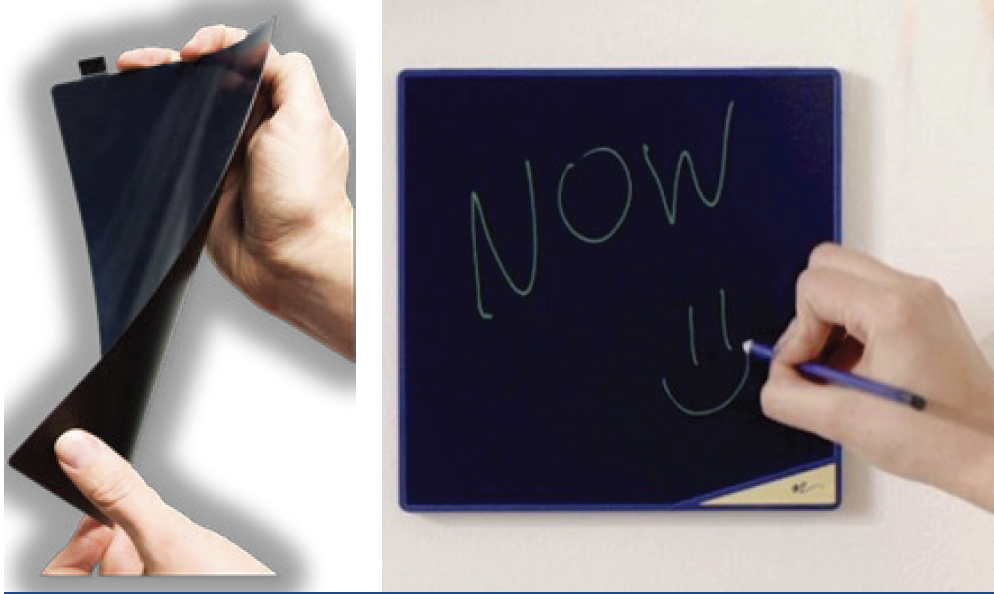 Roll-to-roll manufacturing of electronic writing tablets
Boogie Board® Writing Tablets are pressure-sensitive writing surfaces used for doodling, notetaking, lists and drawing with a pen-on-paper feel and electronic erase. These electronic writing tablets reflect ambient light back to the user and are bi-stable so that energy from the battery is used only to erase the displayed writing. The tablets use a liquid crystal and UV-cured polymer matrix between thin plastic films coated with transparent conductors and have been mass-produced using cleanroom-based roll-to-roll (R2R) manufacturing processes for over 10 years. Now the R2R process expertise behind these writing tablets is being offered as a technical service for other technologies, converting needs and manufacturing scale-up.
Click below to download the full article.
---