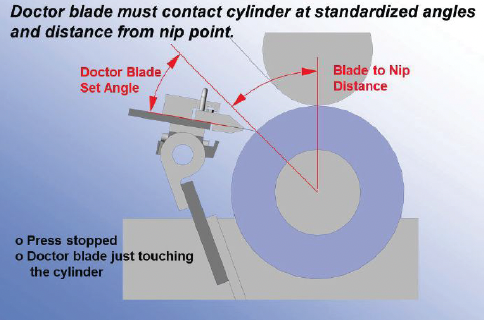 GRAVUREXCHANGE | What doctor-blade challenges impact wide-web cylinder metering? Part 1
For gravure applications, doctorblade control needs to be both fast
and foolproof, with no guesswork, mechanical problems or startup waste that is attributable to doctor-blade performance. While this statement is true for any gravure press, it is particularly important for wide-web applications that can have doctor blades with lengths greater than 100 in. When doctor blades are that long, setting them correctly and consistently to achieve effective metering can be more difficult. In this first installment of a three-part series, we'll briefly comment on challenges relating to doctor-blade angle and position control.
---